Testimonials About Your Cosmetic Dentist near Middlesex NJ
Your cosmetic dentist serving Middlesex NJ strongly believes that our patients are the best judges of the quality and service of our dentistry at Brook Dental Associates. Read what our patients are saying about us below, and if like what you see, call our office at (732) 469-6662 to schedule an appointment with us today!
First time experience here was great (which is hard for me to say for a dentist's office)! Everyone was so incredibly friendly and helpful. Everyone made sure that I was comfortable and that I knew all options for the issues with my teeth. I ended up having one tooth pulled and it's been two days with barely any discomfort. I have found my new favorite dentist's.
- Teesha H
I have been coming TO BROOK DENTAL FOR MANY YEARS DR ELY AND STAFF KNOW HOW TO SOLVE ANY DENTAL PROBLEM AND MAKE YOU FEEL AT EASE "THERE IS NOT ENOUGH STARS IN THE GALAXY TO RATE THEM !
- G TERRACCIANO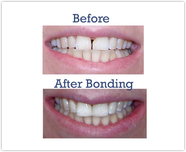 I have been dealing with this space between my front teeth for years, now it is finally fixed, thank you.
- Laura A.
There is one word that describes the entire organization, AWESOME! Everyone is super friendly. Dr.Scibelli is very knowledgeable and caring. PERFECT!!!
- Ray D.
As usual you provide excellent care. I have been coming to Brook Dental for a couple of years now. Your staff has the proper know how to do their work. I wouldn't say it is always a joy having my teeth worked on, but you make it as pleasant as it could be.
- Bruce W.
I have been going to Brook Dental and seeing Dr. Pluhar for over 25 years, an excellent dentist. It is a wonderful practice with a great staff who always makes patients feel welcome.
- Linda F
I just wanted to send a big thanks for meeting with me, at the office, last Sat. evening. The dental appliance I use at night for my sleep apnea had broken. You were able to fix the dental appliance quickly. Thus I didn't have to go several nights with no sleep. Thanks so much for a great service.
- Bob G.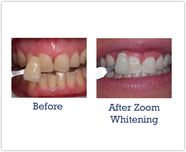 I am so happy that I did Zoom whitening at your office. Amazing results. I love my smile. (actual Same Day Results)
- Anne F.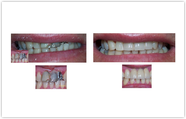 "You feel More confident when good work has been done. You feel more presentable."
- Eric
Texted to office
Everything is fantastic cannot believe I was pain free even the night of the procedure. Thanks for texting. I received a call from your office but they said to only call if there was a problem. Wednesday morning feeling great. Thx for ur expertise. C u soon.
- Anonymous
Excellent team work, and amazing service.
- Kathleen